Now Offering
TeleHealth / TeleMedicine / TelePractice
At Therapies 4 Kids and Psych-4U we are taking the COVID-19 Virus very seriously, and we are now offering telehealth and teletherapy to kids, adults, and families all across Florida for OT, PT, SLP ABA, Psychiatric, and Mental Health services. Continue your therapy at home with your T4K/Psych4U Therapist. It's very simple.
1.

Call your insurance provider and let them know you intend to utilize TeleHealth. We are happy to provide you with our assistance, if needed.

2.

Call our office and schedule an appointment. We will need your email address.

3.

Once your appointment set, you will receive a link giving you access to your therapy session through Zoom.
Some patients have chosen to continue their therapies in our clinic but are unable to make all their weekly visits. No problem. You can now schedule one of those appointments in your home.
Call today:
Call:
954.431.9838
Therapies 4 Kids — Extension 201
Psych-4U — Extension 500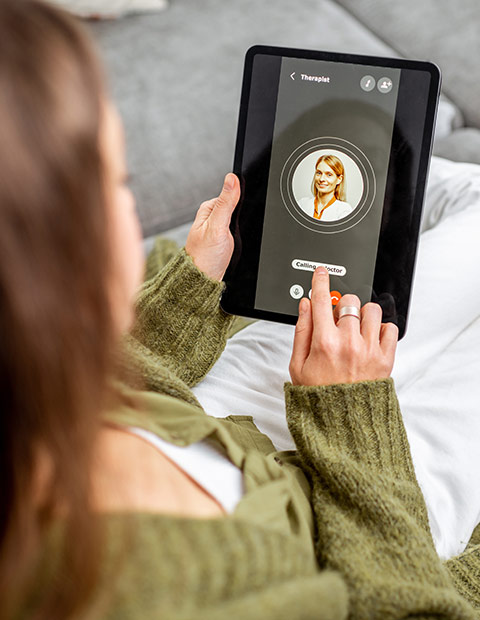 Telemedicine doesn't mean that you'll never visit our therapy centers again because we want to see you again... SOON. But this offers you the option to continue your therapies in the comfort and safety of your own home providing you peace of mind while not missing a day of therapy.
Eileen de Oliveira
President & Founder
Advantages
Safer

No public waiting rooms. All your information remain HIPAA secure.
Quicker

In most cases, you get connected with your doctor or therapist the same day.
More Convenient

See your doctor or therapist from the comfort and safety of your home.
Frequently Asked Questions